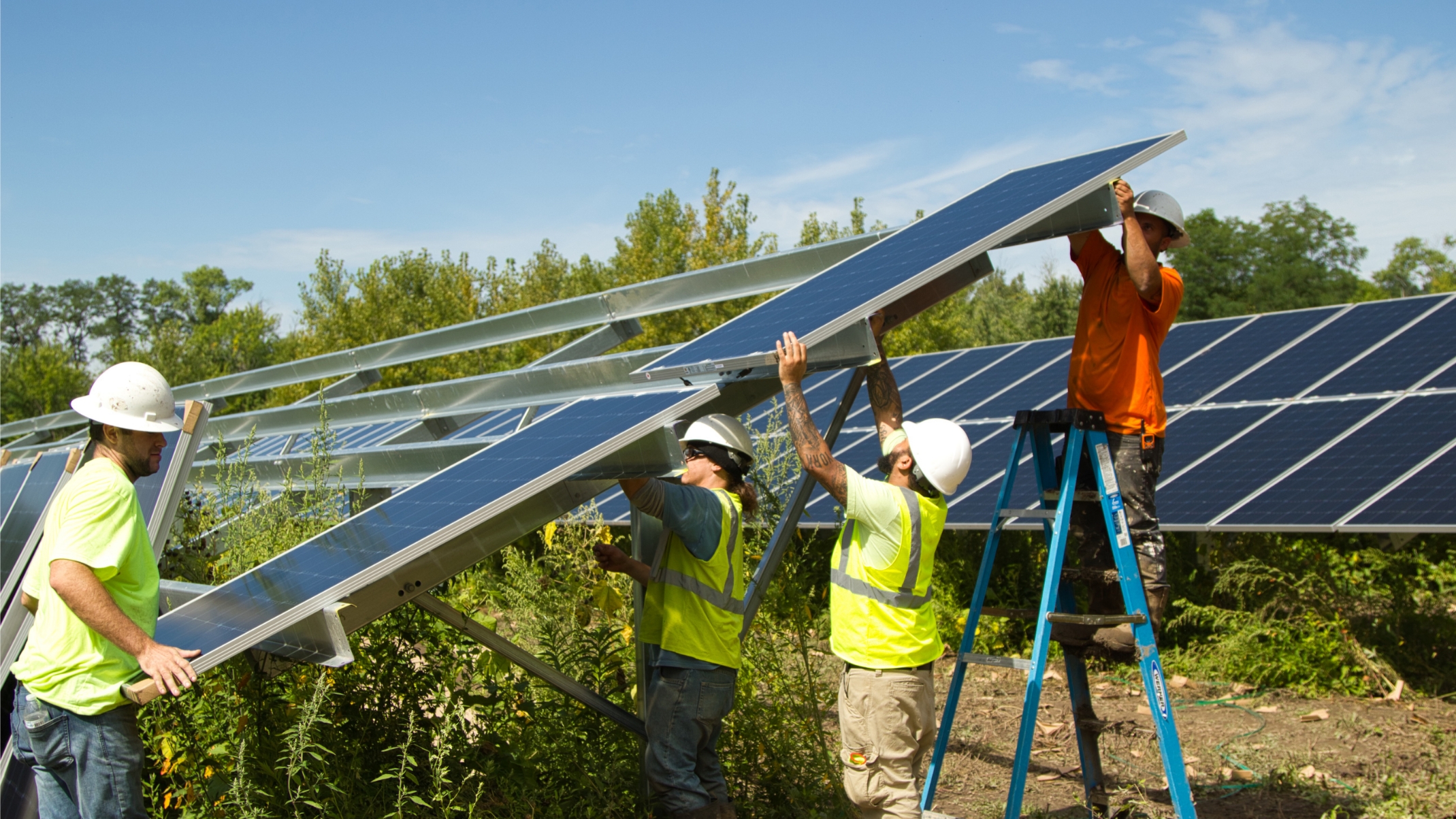 Trust Our Commercial Solar Installation Experts
Our full-service team has been using a customer-focused approach to make the solar installation process easy for medium- to large-scale businesses, manufacturers, agriculture, schools, and municipalities since 2012. Solar installation helps our clients realize significant long-term cost savings through a more predictable energy cost structure, gain energy independence and security, and demonstrate their commitment to sustainability by reducing their carbon footprint.
Types of Commercial Installation
Trust the expertise of our licensed, certified technicians – and rely on the successful completion of more than 1,500 projects for satisfied customers over the past 10-plus years. Our team assesses your premises' suitability for solar installation and tailors your project design, engineering, and construction to your specific energy needs, budget, and business goals.
of Solar Energy Produced Annually
Our installed projects generate an impressive annual amount (and growing) of clean solar energy.
Ground Mount
Typically installed on properties with a lot of space, ground mount arrays are installed facing directly south to maximize production.
Ballast Roof Mount
If you have a flat roof, the ballasted mounts anchor down the modules without penetrating the membrane of your roof.
I want to thank you and your Nelnet Renewable Energy staff for the smooth and quick completion of the Escanaba Solar Project Expansion. Escanaba will benefit from the increased solar generation during the peak load months of June, July, and August, and will reduce our future purchased electric capacity requirements. Again, thank you for the job well done! It has been a pleasure to work with Nelnet Renewable Energy.
Gallery of Completed Projects
Benefits of Installing with Our Team
Full-Service Team
Our leading solar installation firm has teams of licensed and certified consultants, engineers, project managers, electricians, and solar installers working out of offices in seven states with decades of solar experience.
Five-Star Service
We strive for excellence every time – meeting the unique needs of each client with a consultative approach that extends before, during, and after project completion – and we have the reviews to show for it.
Tier 1 Equipment
To ensure your satisfaction and our reputation – as well as the longevity of your solar investment – we use first-rate Tier 1 equipment from globally recognized manufacturers.
Our Commercial Solar Financing Options
Purchase
Go solar by purchasing the system outright and benefit from your self-generated electricity as soon as your system goes online.
Power Purchase Agreement
Get your entire system for $0 down. Nelnet Renewable Energy will own, operate, and manage the array while providing you with low-cost renewable energy without the hassle. Check for availability in your area.
Lease Options
For government entities and businesses, there are short-term lease options that require $0 out of pocket and can help maximize long-term savings.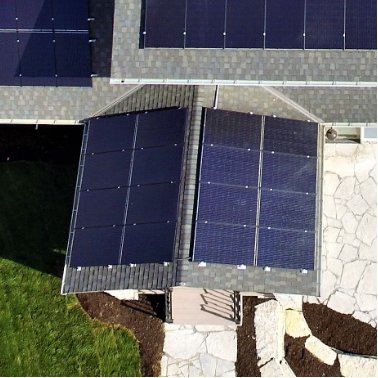 Federal Income Tax Credit
Business taxpayers may be eligible to claim a tax credit on their Federal Income Tax return of 30% or more, depending on the circumstances, on qualifying expenditures on a solar system that they own. Business tax credits may be possible to carry forward to offset future tax liabilities if there is insufficient tax liability in the solar system's first year of operation. Consult your tax advisor to determine whether this credit is available to you and for what amount.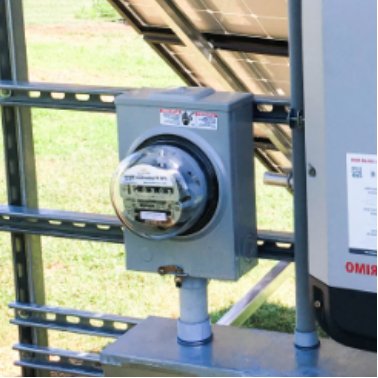 Net Metering
If your solar system produces more energy than you're using, you may get credits applied to your monthly electricity bill at the discretion of your utility provider. 1 Net metering can vary, depending on your utility provider.
Discover the Nelnet Renewable Energy difference.
As part of Nelnet – a company that has been creating exceptional customer experiences for 40-plus years – Nelnet Renewable Energy is driven by a purpose to serve and a passion for supporting renewable energy. Our solar installation teams originally started helping businesses, municipalities, and residents enjoy the financial and environmental benefits of converting to solar as GRNE Solar in 2012, and now bring their expertise to Nelnet Renewable Energy's vertically integrated solution set.
What to Expect
States With Solar Systems Installed
We have projects completed or in progress for happy clients in 13 states - and the staff and experience to install throughout the country.
Our Service Locations
While we have strong roots in the Midwest, our reputation for quality work and exceptional service has led to rapid expansion into other states. Learn more about our current service locations for solar services in these states.
"*" indicates required fields
The material on this website does not constitute and should not be relied on for tax, legal, investment, or accounting advice. You should consult your own tax, legal, and other professional advisors for such advice, with due consideration given to the risks of investing in renewable energy products and your own individual circumstances. The use of terms such as "may", "will", "should", "expect", "anticipate", "target", "project", "estimate", "intend", "continue", "believe", or other comparable terms are not guarantees of future performance and undue reliance should not be placed on them. Due to various risks and uncertainties, actual events or results may differ.