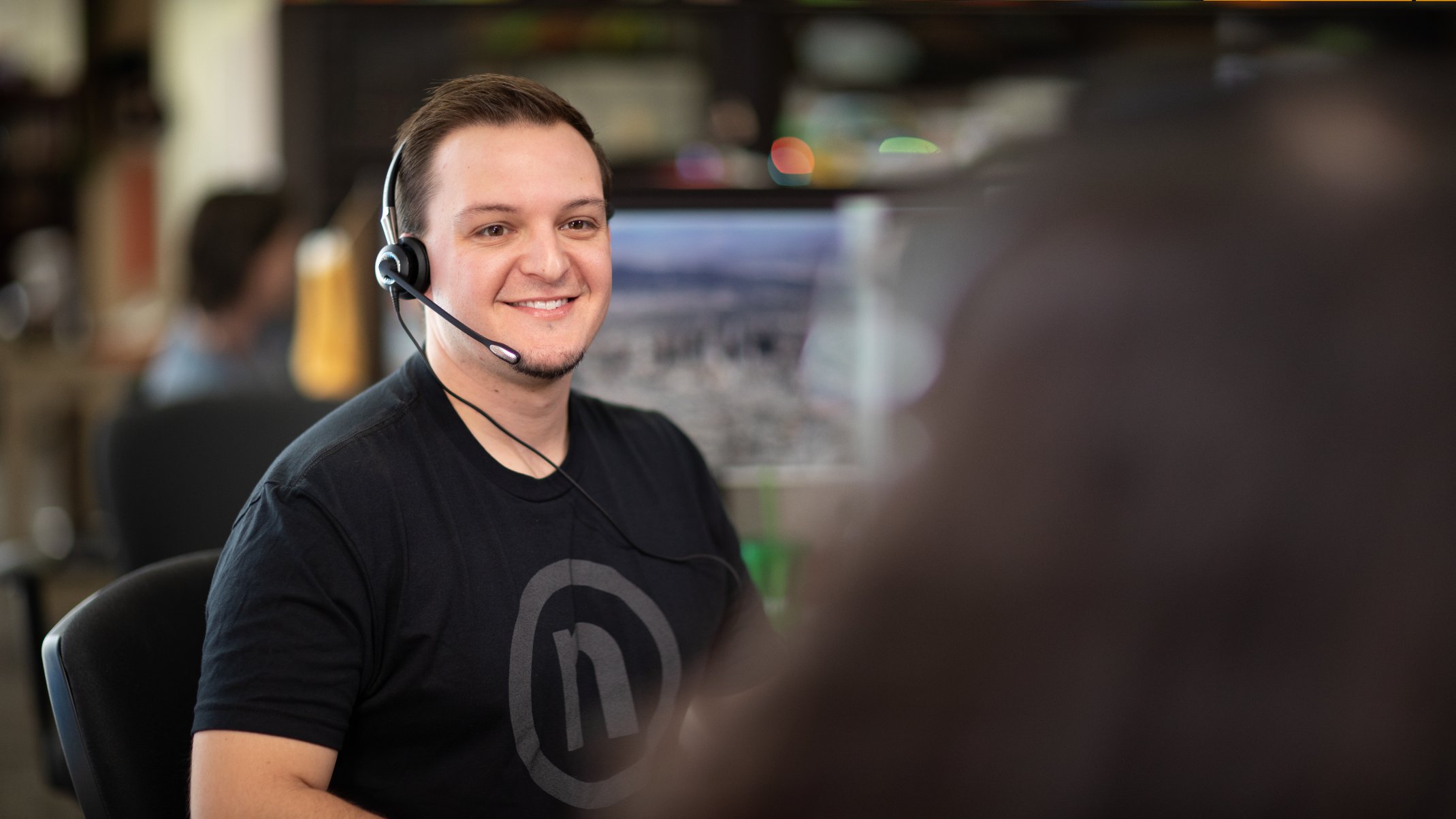 Help and Support
Have questions or in need of customer support? We're here to help.
Frequently Asked Questions
Here are some common questions we get from our customers. If you don't see your question answered, please reach out to us and we'll get back to you as soon as possible – usually within 24 hours.
Solar Systems and Service
Residential solar systems require relatively little maintenance. Your system's monitoring portal (app or website) will indicate system functionality. We recommend you view your system's monitoring portal monthly to ensure proper functioning. If your monitoring portal indicates a need for service, connect with the Nelnet Renewable Energy Technical Support team at SolarSupport@nelnet.net to submit a service ticket.
We strongly advise allowing the snow to melt on its own. The use of tools can cause damage that is not covered by your warranty. Snow-covered panels disrupt production at an insignificant amount. Our engineering software estimates production based on historical weather data.
Please refer to your installation folder for your warranty information. If you have any questions or would like further information, be sure to connect with your solar consultant or email SolarSales@nelnet.net.
Any damage caused from mishandling, removing/re-installing, and/or tampering with the system would result in a void of warranty, among other things set forth in your warranty. We do not recommend that customers touch any part of their solar system. If you happen to think there is any issue, please connect with our Technical Support team immediately at SolarSupport@nelnet.net.
Red: System error
Green Static: Your solar system is powered on, in production, and operating properly
Green Blinking: Your solar system is powered on and not in production (waiting for the sun to come up)
Blue Static: Your inverter is communicating with the monitoring platform
On the face of your electric meter, you will see a set of numbers changing every couple of seconds. Look to the lower right corner and you will see an arrow pointing to the left or right.
Arrow pointing to the right means you are purchasing power from the utility. This means your solar system is not producing enough energy to back feed to the grid, or the sun is not out.
Arrow pointing to the left means your solar system is producing more energy than your home needs at that moment, and the surplus energy is back fed to the grid. The amount of back-fed energy is tracked by the meter and billing credit is applied to your utility account. This is known as "net metering."
For general solar questions, please contact your solar consultant directly. You can find their information in your installation folder. For more in-depth technical questions, please reach out to the Technical Support team at SolarSupport@nelnet.net or submit a Tech Support ticket.
The average usable lifespan of a solar system is around 25-30 years. However, your system will still generate energy at a reduced efficiency after this time.
Billing and Credits
If your utility provider has net metering, completion of paperwork by Nelnet Renewable Energy and your utility generally takes 8 to 10 business days after Permission to Operate (PTO) is granted (though this time period can vary depending on where you're located and other circumstances). Once paperwork is complete, net metering credits may start being applied to your utility account at the discretion of your utility provider – not Nelnet Renewable Energy – after typically one or two billing cycles.
Taxpayers may be able to claim a tax credit on their Federal Income Tax return of 30% for qualified expenditures on a solar system that provides electricity to their residence. Business taxpayers may be eligible for a similar tax credit of 30% or more, depending on the circumstances, on a solar system that they own. Individual or business tax credits may be possible to carry forward to offset future tax liabilities if there is insufficient tax liability in the solar system's first year of operation. For more in-depth information, please contact your tax specialist for advice on your specific situation.
The material on this website does not constitute and should not be relied on for tax, legal, investment, or accounting advice. You should consult your own tax, legal, and other professional advisors for such advice, with due consideration given to the risks of investing in renewable energy products and your own individual circumstances. The use of terms such as "may", "will", "should", "expect", "anticipate", "target", "project", "estimate", "intend", "continue", "believe", or other comparable terms are not guarantees of future performance and undue reliance should not be placed on them. Due to various risks and uncertainties, actual events or results may differ.
Get your instant solar estimate for your home using satellites.

Join the 1,500+ homeowners saving money with Nelnet Renewable Energy.