Article
Products/Services
Achieve Your Solar Asset's ROI with Operations & Maintenance (O&M)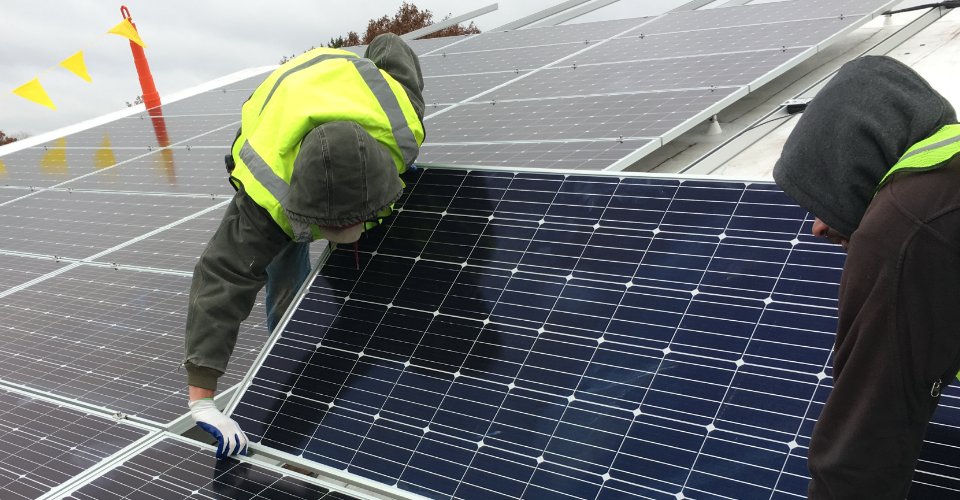 With the rapid growth of solar and the need for resources to be managed, it is more important than ever to establish an Operations & Maintenance (O&M) contract. Whether the solar site is owned by your company or maintained on behalf of a client, you need the processes in place to effectively maintain the solar asset.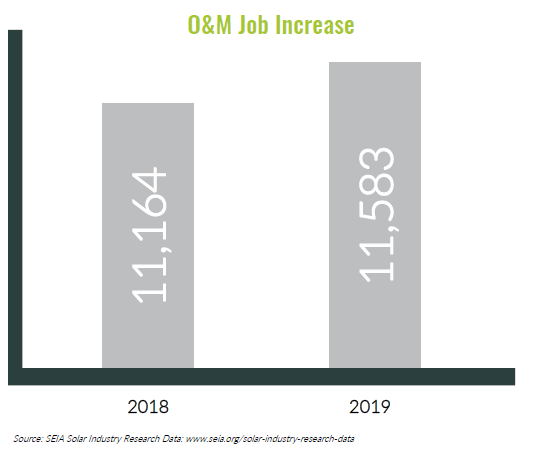 Since 2018, SEIA reports that Operations & Maintenance (O&M) has had a 4% increase of jobs within the solar industry and is forecasted for continued growth. O&M has become increasingly popular due to the acquirement of solar assets that may not be in a location that the site owner can visit and/or the site owner does not have the technical experience to care for the site.
Typical O&M Service Plans
Don't get stuck with a big bill and a thought of "we shoulda." A solar array is no different than any other investment, it needs attention. To ensure your solar asset is hitting targets invest in ongoing O&M services.
Daily Remove Monitoring
Inverters have the capability to send the data to an online source to show the daily production of the array. Should an issue arise, the users are alerted to action. In most cases, system monitoring will identify trends. Deviations from trends can prevent bigger issues from erupting.
Dispatch Services
Get people to your site and remedy the issue quickly so the system can get back to producing. The most valuable dispatch services are designated local staff or trusted contractors to handle what needs to be done efficiently.
Annual Site Inspections
Critters love solar, crevasses, and wires. Having an experienced solar electrician and solar installer visit your solar field and comb over the site for cleaning, inspection, and to ensure proper operation of the equipment can save you thousands of dollars as well as production.
Site Issues & Cost Implications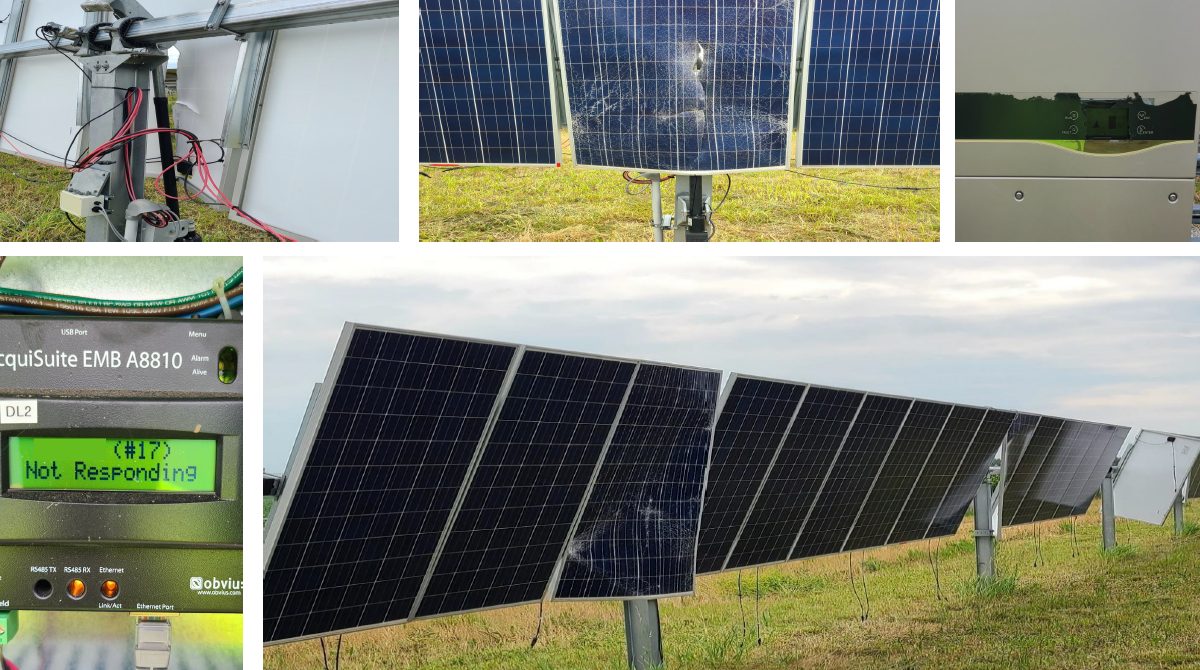 Site Issues & Cost Implications
Site Issue
Resources Needed
System Impact
Cost Implications
System Monitoring Malfunction

Solar Installer
Manufacturer Contact

Monitoring malfunction leaves the system owner blind to performance and additional system issues
Unknown
Tracker Malfunction
Tracker Calibration Issues

Solar Installer
Manufacturer Contact

Severely impacts system performance with incorrect azimuth
Up to 80% of revenue loss
Physical Damage of Modules
Severely impacts system performance with incorrect azimuth and inefficiencies in operation
Up to 75% of revenue loss
Module/Wiring Mismatch

Solar Installer
Electrician

Shading Issues (vegetation, dust, debris)

Solar Installer
Landscaping

Production loss and safety issues iwth exposed module parts and electrical components
Repair/Replace modules
Security Issues (fencing, cameras, defacing property)

Electrician
Manufacturer Contact
Local Police

Inefficiency and safety issues for electrical fires
$100/hour for electrical repair
Vegetation Management
Preventative Maintenance (trackers, modules, electrical components)

Solar Installer
Electrician

Production loss
$75/hour for cleaning
Vetting an O&M Service Provider
Ask your potential O&M Service provider…
What is your experience with solar energy?
Do you have experience with this type/size of system?
What monitoring portal will I use?
Are you local to the area? If not, how quickly can an issue be resolved?
Do you have multiple methods of contact if there is an issue?
To learn more about O&M Services, contact GRNE Solar's in-house O&M Division at info@grnesolar.com
Get a free solar estimate.