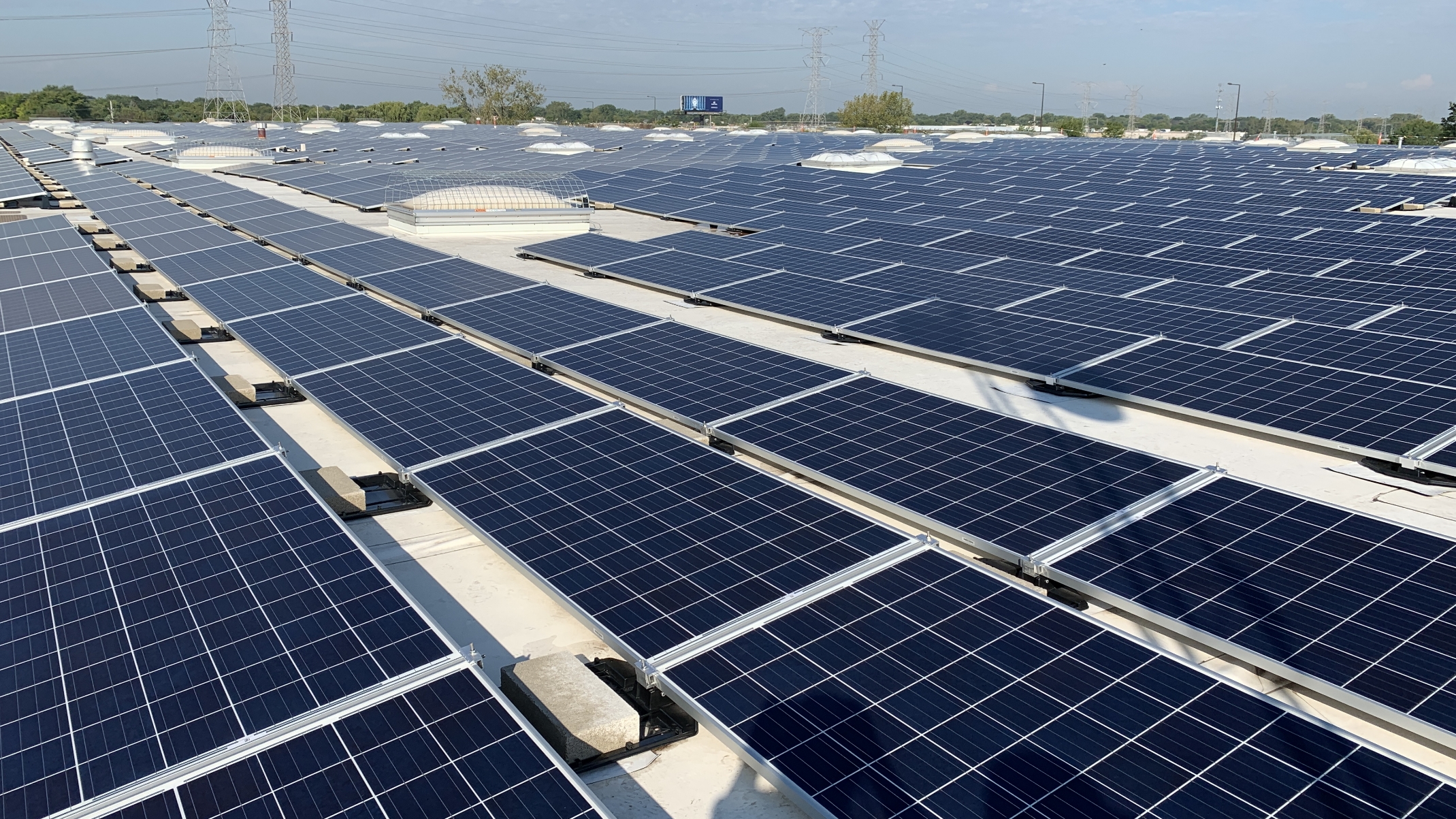 Tax Equity Funding
We're part of Nelnet, a publicly traded company established 40-plus years ago with a mission to serve our customers, communities, and associates. Our investment strategy in solar tax equity projects echoes that customer-driven approach and our core values of diversifying and growing revenue and giving back to communities. We're a responsive, collaborative tax equity investor and partner.
Partner with a Leading Solar Tax Equity Investor
Experienced and Knowledgeable
Our expert tax equity investments and asset management group created a unique co-investment platform to help others leverage the benefits of solar tax equity and impact investments.
Relationship-Oriented
It's our goal to optimize projects for all stakeholders – and we seek out partners who share our approach. We conduct business with trust and respect, with the goal of creating win/wins with companies that value business relationships the way we do.
Targeted Approach
We seek solid risk-adjusted financial returns while supporting a renewable energy future. We target high-quality, mid-sized projects in the 2–20-megawatt (MW) range with developers capable of multiple deals and proven long-term project operators.
Discover the Nelnet Renewable Energy difference.
Take the longevity that comes from being part of Nelnet, a company that has been creating exceptional customer experiences for 40-plus years, and add the financial strength of a large, diversified corporation. Nelnet Renewable Energy works with developers to optimally structure investments that qualify for various investment tax credit adders as well as transferred credits, as made available by the Inflation Reduction Act.
What to Expect
Invested for Nelnet and its Co-Investors in U.S. Solar Projects
We've invested more than $571M for Nelnet and its co-investors in 200+ solar project sites nationwide as of May 31, 2023.
"*" indicates required fields
Nothing herein should be construed as, and may not be used in connection with, an offer to sell, or a solicitation of an offer to buy or hold, an interest in any security or investment product. Investments in products managed by Nelnet Renewable Energy are available only to "accredited investors," as such term is defined under federal securities laws. Investments are offered only via definitive transaction documents, and any potential investor should read such documents carefully, including all the risk factors relating to the investment, before investing. The material on this website does not constitute and should not be relied on for tax, legal, investment, or accounting advice. You should consult your own tax, legal, and other professional advisors for such advice, with due consideration given to the risks of investing in renewable energy products and your own individual circumstances. The use of terms such as "may", "will", "should", "expect", "anticipate", "target", "project", "estimate", "intend", "continue", "believe", or other comparable terms are not guarantees of future performance and undue reliance should not be placed on them. Due to various risks and uncertainties, actual events or results may differ.