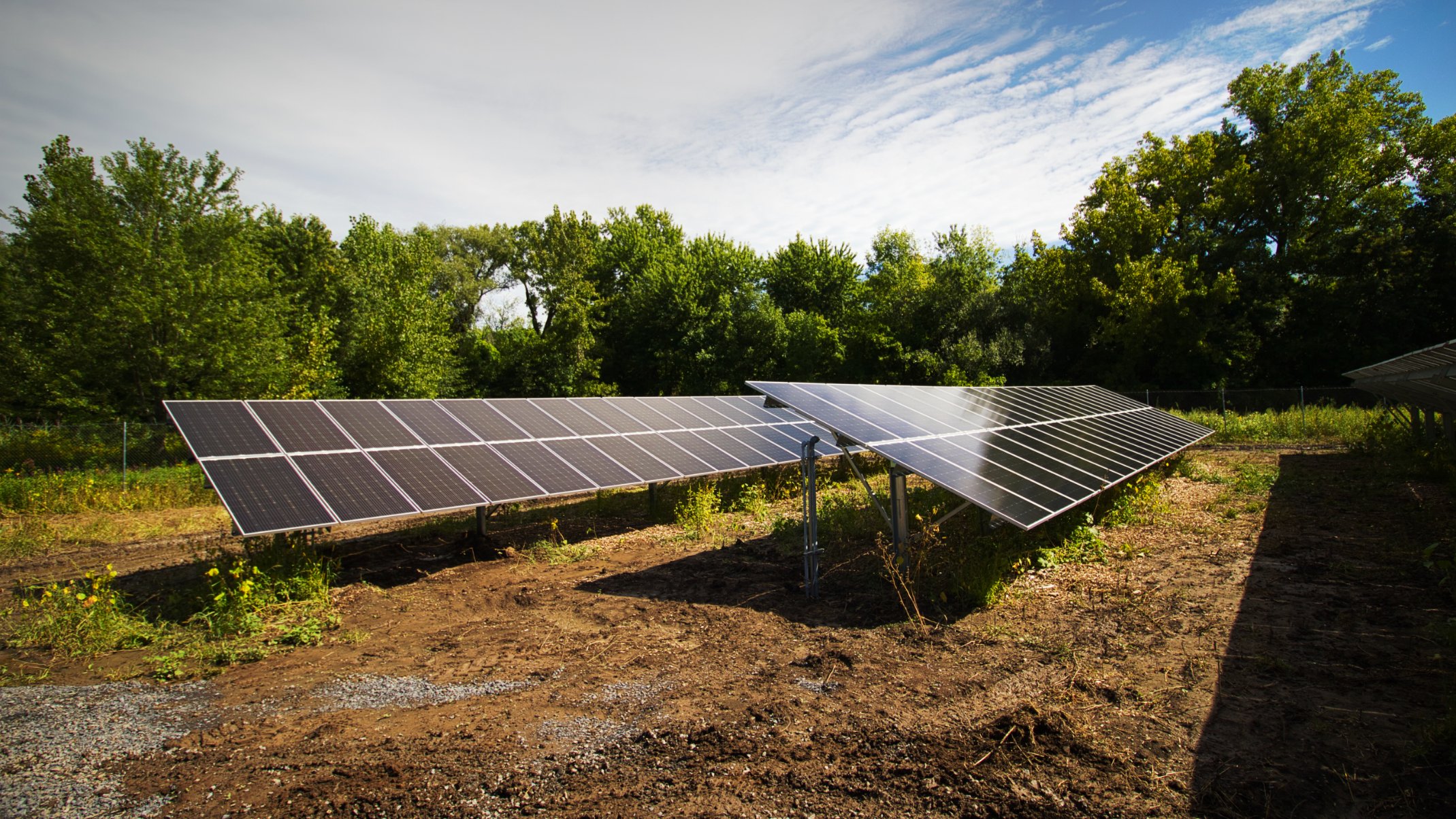 Engineering, Procurement, and Construction Solutions
Our expert engineering, procurement, and construction (EPC) team offers all the people, equipment, and resources needed to design and execute turnkey solar energy solutions for a variety of residential, commercial, and utility-scale customers. We also provide trusted Operations & Maintenance (O&M) services for systems we build or for your existing system.
EPC Services We Offer
Our educational and consultative services help interested businesses and individuals determine whether going solar is the right decision for them. From there, our expert EPC firm can design and execute turnkey solar systems that meet the needs of our clients.
Solar Energy Produced Annually
Our installed projects generate an impressive annual amount (and growing) of clean solar energy.
Engineering
Our team of skilled engineers is responsible for the design and engineering aspects of your large-scale solar project. This includes creating detailed plans, drawings, and specifications that meet your project's requirements and adhere to prudent industry practices and regulations.
Procurement
Our proven purchasing managers handle the procurement process from inception to completion, sourcing and acquiring first-rate Tier 1 equipment to ensure the longevity of your solar investment.
Construction
Our knowledgeable project management team oversees all construction and on-site activities, ensuring compliance with safety and quality standards while monitoring progress to meet your system timeline and milestones.
O&M Services
Trust our expert team to provide ongoing maintenance and support for your existing or new solar commercial or utility-scale energy system of any size.
After reviewing several proposals, Nelnet Renewable Energy was chosen. Not only did Nelnet Renewable Energy supply the materials, but they also served as general contractor for this project. Nelnet Renewable Energy worked through all the permit and compliance requirements for this project. Nelnet Renewable Energy project management kept us informed as to workflow and any schedule changes. The solar array has been online and producing for one year. The solar array has met 100% of production expectations. Nelnet Renewable Energy is a very professional and dedicated group to work with. Thank you, Eric, and the Nelnet Renewable Energy team. Job well done!!
Gallery of Completed Projects
Trust your project with our experts, start to finish.
Proven Expertise
We have team members who are certified by the North American Board of Certified Energy Practitioners (NABCEP) to ensure your project achieves your goals and meets all standards and requirements.
Turnkey Solution
We offer a comprehensive solution by handling all aspects of your solar energy system from start to finish, providing a single point of contact and striving to deliver your system on time and on budget.
Quality Tier 1 Materials
Our purchasing managers source only Tier 1 equipment – the best-rated equipment available – to ensure the longevity of your solar energy project.
Discover the Nelnet Renewable Energy difference.
You can trust in the expertise of Nelnet Renewable Energy, a leading engineering, procurement, and construction (EPC) partner – and we also offer a strong balance sheet, bankability, and staying power in the market. With our proven commercial and industrial expertise and parent company Nelnet's vast financial capabilities, we're a robust national player in the solar industry. As a vertically integrated group, Nelnet Renewable Energy can finance, develop, deploy, and operate clean energy solutions, supporting large asset owners, financiers, developers, businesses, municipalities, and more. We take an educational, consultative approach to understanding client needs and use our experienced in-house solar installation teams to maximize our ability to hit project timelines and deliver exceptional customer experiences.
What to Expect
Installed to Date
Our experienced teams have designed, constructed, and deployed numerous projects for happy customers.
Our Service Locations
While we have strong roots in the Midwest, our reputation for quality work and exceptional service has led to rapid expansion into other states. We continue to add opportunities to help homeowners in new areas of the country enjoy the benefits of going solar.
"*" indicates required fields
The material on this website does not constitute and should not be relied on for tax, legal, investment, or accounting advice. You should consult your own tax, legal, and other professional advisors for such advice, with due consideration given to the risks of investing in renewable energy products and your own individual circumstances. The use of terms such as "may", "will", "should", "expect", "anticipate", "target", "project", "estimate", "intend", "continue", "believe", or other comparable terms are not guarantees of future performance and undue reliance should not be placed on them. Due to various risks and uncertainties, actual events or results may differ.