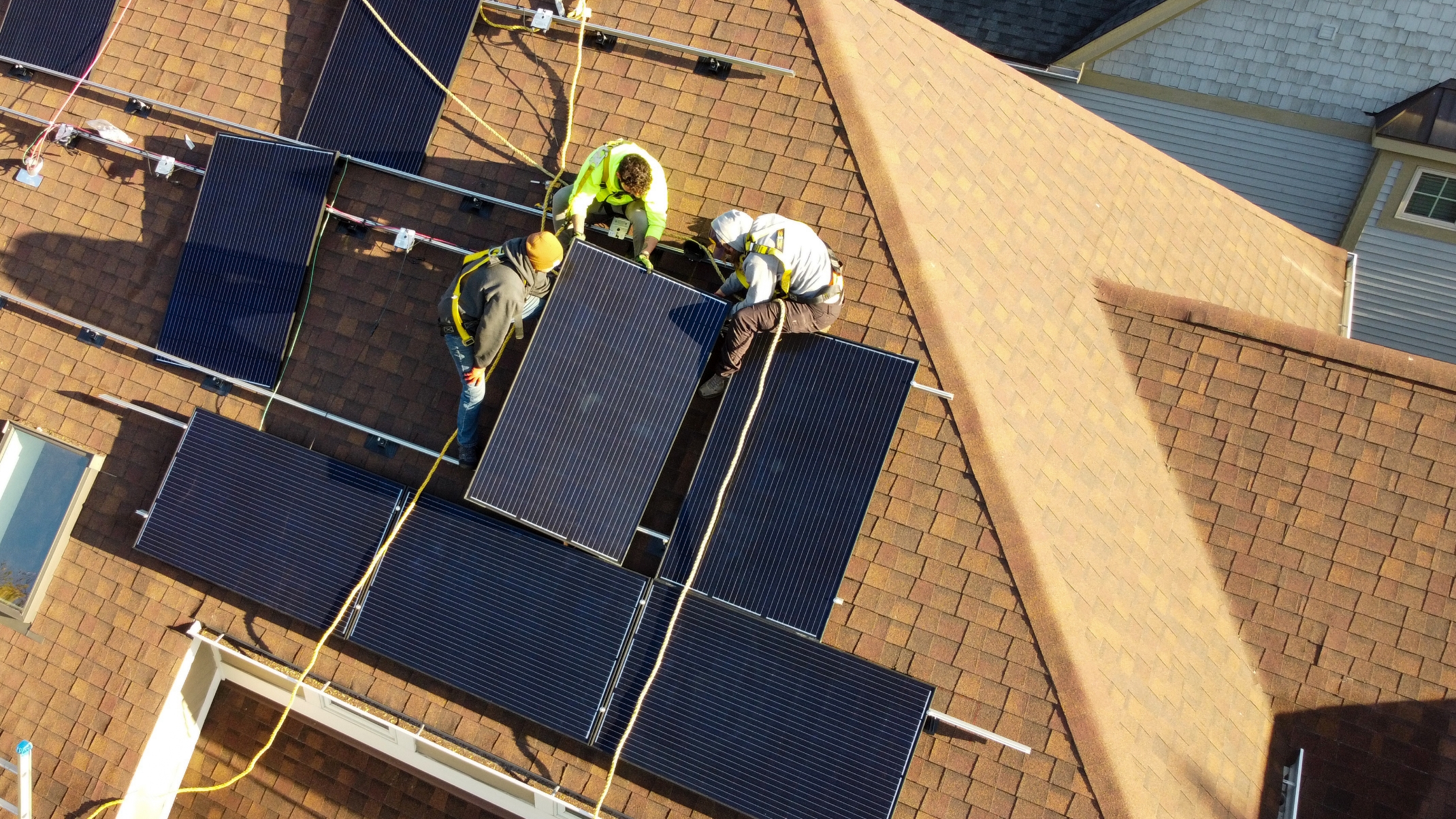 Trust Our Experts for Your Residential Solar Installation
As a full-service engineering, procurement, and construction partner, Nelnet Renewable Energy handles every part of the solar installation process from before, during, and after. We offer a myriad of solar energy options for energy conscious, financially savvy homeowners. Learn how our expert teams have been making solar installation seamless for homeowners since 2012.
Types of Residential Installations
Installing solar at your home harnesses the sun's power to lower your energy bills, help the environment, and provide you with a resilient energy source when combined with a battery backup system. Our experts analyze the logistics of your situation and determine the best way to install a solar system at your home.
Years
We have staying power within an ever-evolving solar installation market. Our long history of satisfied customers stretches back to 2012, when we started out as GRNE Solar.
Pitched Roof
One of the most common residential installations, a pitched roof mount is attached to your rafters or joists, sealed, and placed under the flashing.
Flat Roof
If you have a flat roof, we can use ballasted mounts to anchor down the modules without penetrating the membrane of your roof or a penetration seal system with no flashing required.
Ground Mounted
Typically installed on properties with a lot of space, ground mount arrays are installed facing directly south to maximize production.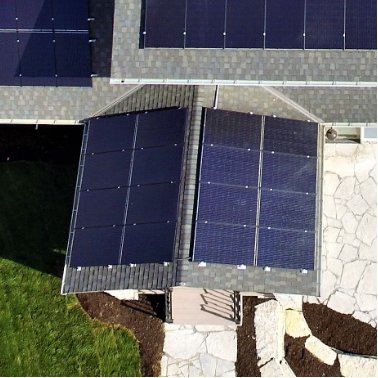 Solar Incentives
Federal Income Tax Credit
Taxpayers may be able to claim a tax credit on their Federal Income Tax return of 30% for qualified expenditures on a solar system that provides electricity to their residence. Individual tax credits may be possible to carry forward to offset future tax liabilities if there is insufficient tax liability in the solar system's first year of operation. Consult your tax advisor to determine whether this credit is available to you and for what amount.
See All Incentives

about 30% Federal Tax Credit
Our Residential Solar Plans
Purchase
Go solar by purchasing the system outright and benefit from your self-generated electricity as soon as your system goes online.
Financing
Create a financing program that can be customized to fit your needs and monthly budget – but with no prepayment penalties.
Power Purchase Agreement
Get your entire system for $0 down. Nelnet Renewable Energy will own, operate, and manage the array while providing you with low-cost renewable energy without the hassle. Check for availability in your area.
Lease Options
For government entities and businesses, there are short-term lease options that require $0 out of pocket and can help maximize long-term savings.
Our Service Locations
While we have strong roots in the Midwest, our reputation for quality work and exceptional service has led to rapid expansion into other states. We continue to add opportunities to help homeowners in new areas of the country enjoy the benefits of going solar.
Gallery of Completed Projects
Discover the Nelnet Renewable Energy difference.
Part of a company that has been creating exceptional customer experiences for 40-plus years, Nelnet Renewable Energy is driven by a purpose to serve and a passion for supporting renewable energy. Since 2012, our solar installation team has thrived on helping homeowners enjoy the financial and environmental benefits of converting to solar. It shows in the service we provide from start to finish – just ask a homeowner who's worked with us.
What to Expect
Residential Installations
We've delivered a seamless and positive experience for our clients with the installation of over 1,500 home solar systems (and counting) across eight regional offices.
Here's what you can expect from us.
Full-Service, from Start to Finish
From expert sales through installation and full-service maintenance, our experienced EPC team handles every step of your solar installation.
Expertise and Staying Power
Our leading solar installation team has decades of green construction experience – and we've been installing for homeowners since 2012.
Five-Star Experience
We strive for excellence on every project, garnering 180+ five-star Google reviews from our past and current customers.
We have saved so much by going solar! It's really been exciting for us.
Make money by helping others save money.
With our referral program, you can help your friends, family, and neighbors save on their energy costs while you earn referral rewards.
Learn More about Referrals
The material on this website does not constitute and should not be relied on for tax, legal, investment, or accounting advice. You should consult your own tax, legal, and other professional advisors for such advice, with due consideration given to the risks of investing in renewable energy products and your own individual circumstances. The use of terms such as "may", "will", "should", "expect", "anticipate", "target", "project", "estimate", "intend", "continue", "believe", or other comparable terms are not guarantees of future performance and undue reliance should not be placed on them. Due to various risks and uncertainties, actual events or results may differ.
Get your instant solar estimate for your home using satellites.

Join the 1,500+ homeowners saving money with Nelnet Renewable Energy.