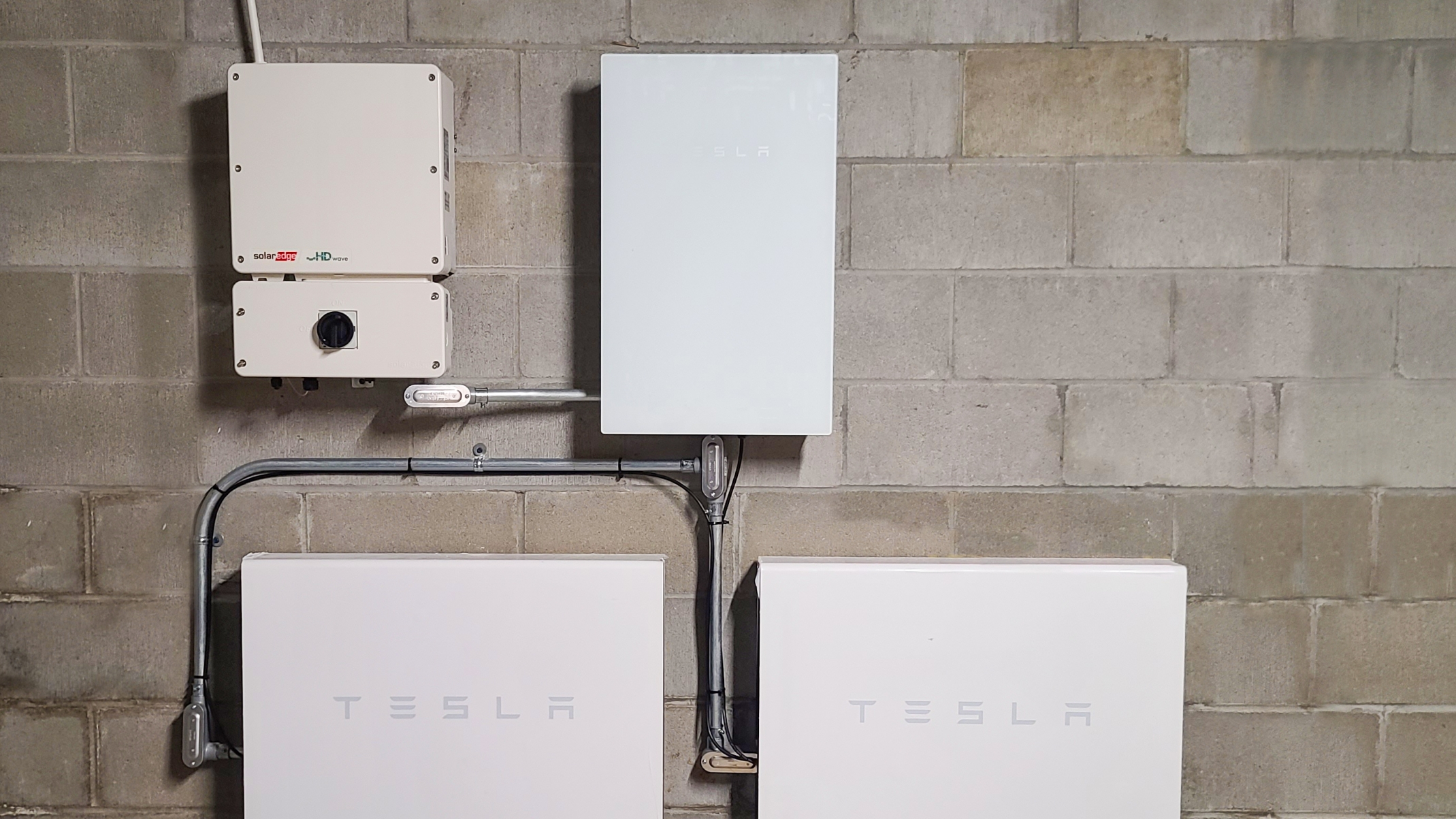 Battery and Battery Backup
If you live in an area with frequent grid disruptions or want to have extra energy security, adding a solar battery backup to your system design is a great option to consider. When the power goes out, a solar battery backup uses the energy generated from your solar panels to power select items, such as the refrigerator, sump pump, generator, medical equipment, and lights. In some states, utilities charge you more for using the grid during peak hours (called time-of-use rates) so having a battery backup system can help you save money by reducing your peak hour use. Our expert electricians can enhance your solar system with a battery backup that meets your unique needs.
Why Battery Storage and Backup?
Energy Security
When your grid is down, a battery uses the energy stored from your solar system to power select necessities – and will continue to work with your solar panels to hold a charge, eliminating or reducing impact of a grid disruption.
Increased Cost Savings
As markets continue switching to time-of-use pricing in the future, adding a battery can be a smart way to increase not only your energy security, but your energy cost savings and return on investment.
Reduced Carbon Footprint
Bring your home closer to full energy independence by relying on a battery backup system to store and release extra energy as needed. This allows you to take less from the grid and minimize your environmental impact.
Zero Noise Pollution
You can use a battery like a generator – but without noise pollution. The three components combined (solar modules, inverters, and battery backup) are a quiet and clean way to achieve energy resilience.
Discover the Nelnet Renewable Energy difference.
As part of a company that has been creating exceptional customer experiences for 40-plus years, Nelnet Renewable Energy is driven by a purpose to serve and a passion for supporting renewable energy. Since 2012, our solar installation team has thrived on helping homeowners enjoy the financial and environmental benefits of converting to solar. Our commitment shows in the service we provide from start to finish – just ask a homeowner who's worked with us.
Options
Choose from the SolarEdge Home Battery, the Tesla Powerwall 2, and the Tesla Powerwall+ to coordinate with your solar system's inverter.
5-Star Reviews
by Our Residential Customers on Google (and counting).
Years Helping Homeowners Go Solar
Since 2012, our expert solar installation team has helped homeowners shrink their carbon footprint with solar panels and other solutions.
Our Service Locations
While we have strong roots in the Midwest, our reputation for quality work and exceptional service has led to rapid expansion into other states. We continue to add opportunities to help homeowners in new areas of the country enjoy the benefits of going solar.
Gallery of Completed Projects