Installing Solar Panels on Your Roof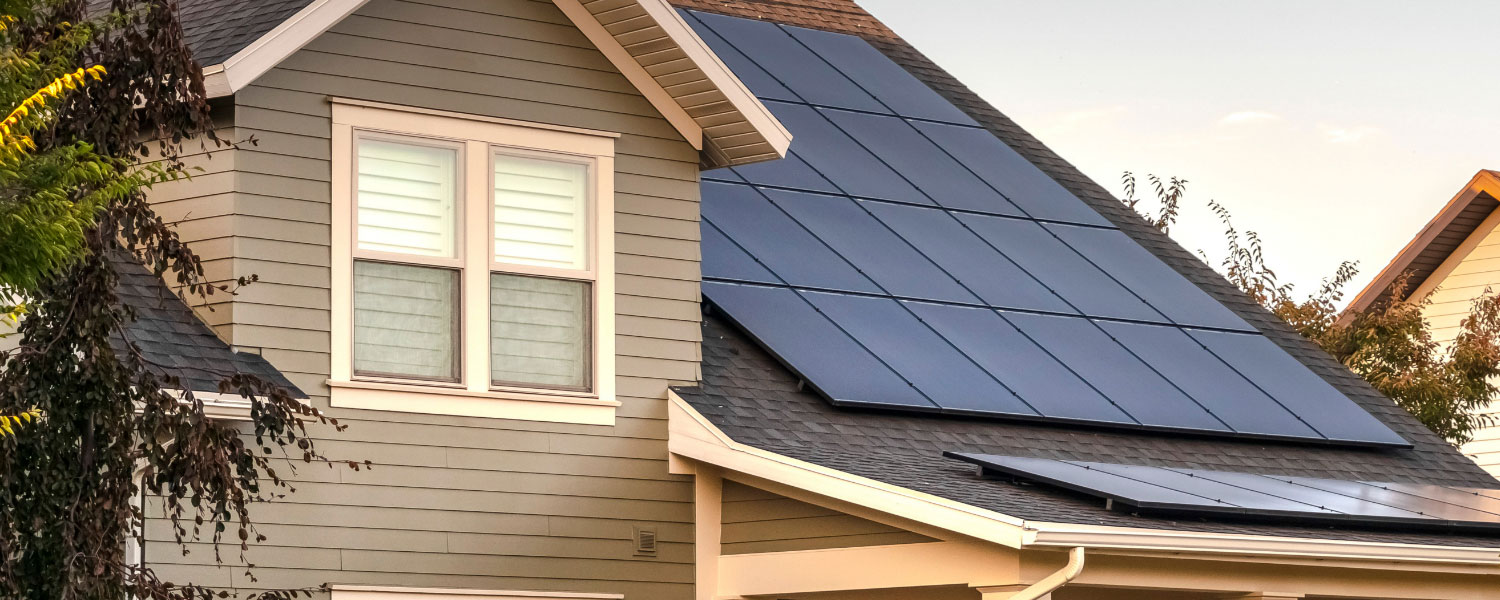 GRNE Switch To Solar - Community Events Form
Discover the solar panel incentives in your neighborhood.
Converting your home to solar is a simple solution to get to a lower electricity bill and reduce your carbon footprint. Complete the form and we'll provide you with a list of incentives available to you in your neighborhood and the cost to go solar.
"*" indicates required fields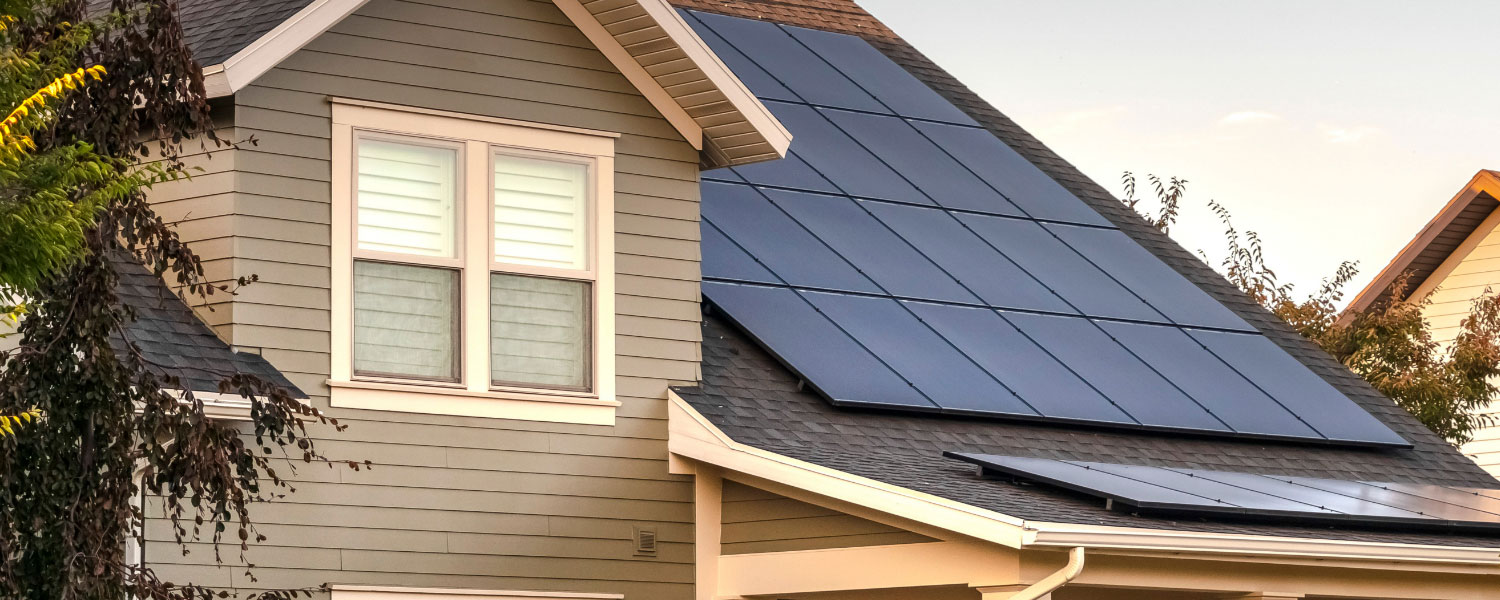 Consultation
During this meeting, we'll share details about your system and answer any questions you may have about your project and solar energy.
Design
Our site surveyor will visit to take precise measurements – and share them with our design team to help with completion of your system design.
Permitting
We'll send a design packet, approval from a licensed structural engineer, and other required documents to your municipality or authority having jurisdiction for a building permit.1
Installation
Once permitting is approved, we'll get your installation scheduled. Most installations take from one to three days – and we'll show you around the system once installation is complete.
Frequently Asked Questions
Installation of solar panels varies slightly depending on the type of roof you have. If you have a pitched roof, a pitched roof mount is attached to your rafters or joists, sealed, and placed under the flashing. This is one of the most common types of residential installations. If you have a flat roof, ballasted mounts may be used to anchor down the solar panels, or modules, without penetrating the membrane of your roof if your municipality allows them and your roof passes a structural test to ensure the roof can withstand the extra weight. Otherwise, a penetration seal system may be used with flat or steep-slope roofs to mount solar panels with no flashing required. If you have a metal tile roof or a metal roof with standing seams, solar panels can be installed using mount systems that attach to your roof without drilling into it. Installing solar panels onto a corrugated metal roof (usually seen on commercial properties) requires drilling holes into the roof, but leaking can be avoided with proper sealant techniques. The only roof types that are not ideal for solar panel installation are wood and slate roofs – both of which are inelastic and can make it hard for the panels to be securely installed.
The actual installation of solar panels doesn't take very long. Depending on the number of roof planes your house has and the number of panels you've having installed, it should take just one to three days to complete your solar panel roof installation. Before the work can be done, though, paperwork needs to be submitted to receive a building permit from your municipality, or authority having jurisdiction (AHJ). With GRNE Solar doing your installation, we complete this paperwork for you. Approval of your design and permitting is at the discretion of the AHJ and may take a few to several weeks to obtain.
Installing solar at your home offers great potential to save on your monthly energy costs. Your potential savings will depend on how many solar panels you install on your roof, how much energy they produce, and how much electricity you consume. It's estimated that you could reduce your energy costs by about 50% to 90% each year.2 Pairing your home solar system with battery storage can help you increase your energy security, too – you can still have electricity for certain items such as your refrigerator, generator, lights, sump pump, and medical equipment when the grid goes down. Adding solar panels to your roof is also considered an upgrade to your home, and can increase its value. Lastly, you reduce your carbon footprint and negative impacts on the environment by using less fossil fuel energy when you install solar panels.
On residential properties where there's a lot of space available, ground mount arrays can be installed facing directly south to maximize production.
Any eligible home solar system that's installed by 2032 will receive the 30% federal solar tax credit. After January 1, 2033, that incentive is slated to drop to 26%. Depending on your area, there may also be other incentive programs and rebates available through your state or your local utility. We can help you find incentives available to you in your area.
States We Have Installed In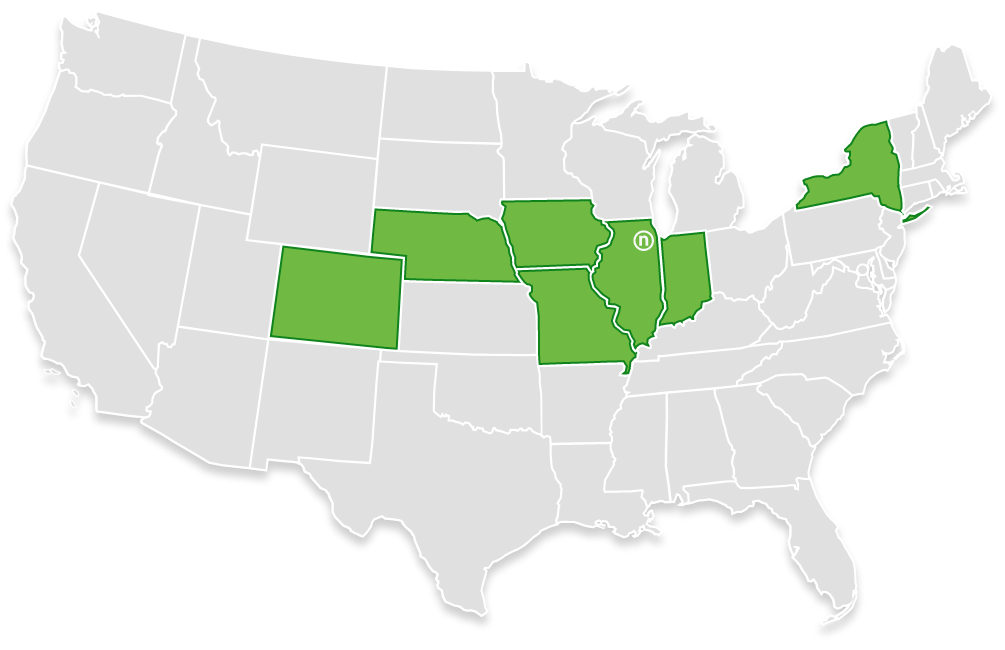 See What Our Happy Customers Have to Say
Learn how our five-star service – from project start to finish – delivers happy customers. Check out our five-star Google reviews.
1 GRNE Solar is not responsible for ensuring that the municipality and/or AHJ ultimately grants your permit. The granting of your building permit is at the discretion of the municipality and/or AHJ.
2GRNE Solar customer data.