In September 1991, President George Bush declared the first National Energy Awareness Month to encourage government and organizations to remember the importance of sustainably managing the country's energy resources. Now celebrated in October, this National Energy Awareness Month marks 30 years of recognizing the role energy plays in our lives, the impact our energy-related behaviors have on our world – and the opportunities energy offers today.
Our Individual Choices Matter
As individuals and businesses, Energy Awareness Month is a reminder that we have a personal responsibility to use energy wisely. Each of us makes personal choices about energy use every day – and those choices will impact our planet for years to come.
Considering and changing our energy usage is a great way to take responsibility. For example, we can:
Walk, bike, or use public transportation more and rely on our vehicles less.
Switch to fuel-efficient or electric vehicles.
Make consumer choices to buy local products requiring less transport and distribution.
Learn how to make our homes or businesses more energy efficient.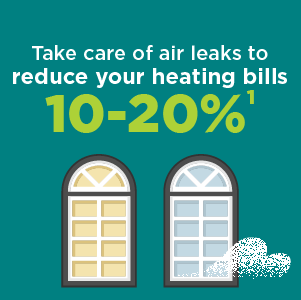 Resources, Technology, and Policy Shape Our Nation's Energy
Our nation's collective use of energy has shifted over time based on resources and technology available to us and policies and incentives that impact energy usage. In the mid-1800s, virtually all energy usage was non-fossil sources. Over the next century, we became increasingly reliant on newly developing sources such as coal, petroleum, and natural gas. By the 1960s, non-fossil sources accounted for just 6% of total U.S. energy consumption.2
Growth of Renewable Energy Sources
With the development of nuclear, hydroelectricity, wind, biofuels, and solar, the non-fossil fuel share rose to 20% of all U.S. energy consumption in 2019.4 Tax incentives, technological advances in storage for renewable energy sources, and policy shifts are helping to push that percentage higher. Nelnet has used tax equity investing in solar to shrink our carbon legacy – and our co-investing platform makes it easier for others to take advantage of the solar Investment Tax Credit to support growth of solar energy, too.
The Promise of Renewables
Energy has transformed our country – shaping its history and its environmental and economic health – and it will continue to do so in the future. It's clear that making the switch to renewables is necessary for the health of our planet today and going forward. There are other positive opportunities ahead as we look at climate action and the changes needed to make it happen.
According to the Solar Industries Energy Association, in order to fully decarbonize our electric grid by 2035, the solar workforce must reach 900,000 Americans. Solar jobs are well-paying jobs with insurance, retirement, and income to support a family. The association actively campaigns for legislation to provide training and placement support for displaced fossil fuel workers and is working to "put together a policy platform to help define the environmental justice outcomes and policies that can expand equitable access to solar energy and all its benefits."5 Solar and other renewable energies offer great opportunity for change – and growth for our economy and our workforce.
Taking the Next Step
It's important to reflect during Energy Awareness Month – and every day – on the impact we can have through our actions, votes, and support of policies that nurture sustainability. Like anything in life, Energy Awareness Month is what you make it. You may start biking to work more often, buy a more fuel-efficient car, or just think more about energy as you go through your day.
Whatever you do, it's important to remember that your choices matter. In fact, if you're looking for a fast, easy way to make a positive difference on our environment, find out if there's a community solar farm near you. All it takes to sign up is five minutes and your utility bill. You'll save on your energy costs and help make our planet a better place for tomorrow. What better time to make that choice than today?