Overview
Northern Rivers Family of Services is a large nonprofit serving more than 18,000 people across 40 counties in upstate New York. Based in Albany, the organization serves a diverse cross-section of community members who struggle with abuse, neglect, trauma, mental health challenges, educational difficulties, career training and employment, and service navigation in urban, suburban, and rural communities. They provide help and hope through an innovative continuum of care to help clients live their best lives.
In October of 2021, Northern Rivers signed as an anchor tenant and subscriber to Nelnet Renewable Energy's Hillsboro community solar project, supporting production of clean, renewable energy and its distribution to residents, businesses, organizations, and municipalities through National Grid. As a community solar subscriber in New York, Northern Rivers receives solar credits that lead to savings of up to 10% on their monthly energy costs.
Goals
Northern Rivers' history of empowering people to build stronger communities dates back to 1829. Still focused today on making communities stronger, the organization's mission now includes improving the planet for future generations – and the objective of being a greener organization drove their interest in exploring renewable energy.
Like most nonprofits, Northern Rivers was also looking for cost savings opportunities that would enable them to expand their programs – particularly since the COVID-19 pandemic created new challenges related to physical and mental health, addiction, unemployment, and education for their communities and clients.
As a community-based organization, Northern Rivers also actively seeks ongoing educational opportunities, and to demonstrate leadership in the community by setting an example for individuals and organizations through their actions. Partnering with Nelnet Renewable Energy as an anchor tenant for community solar in upstate New York provided the perfect opportunity for Northern Rivers to achieve all of these goals.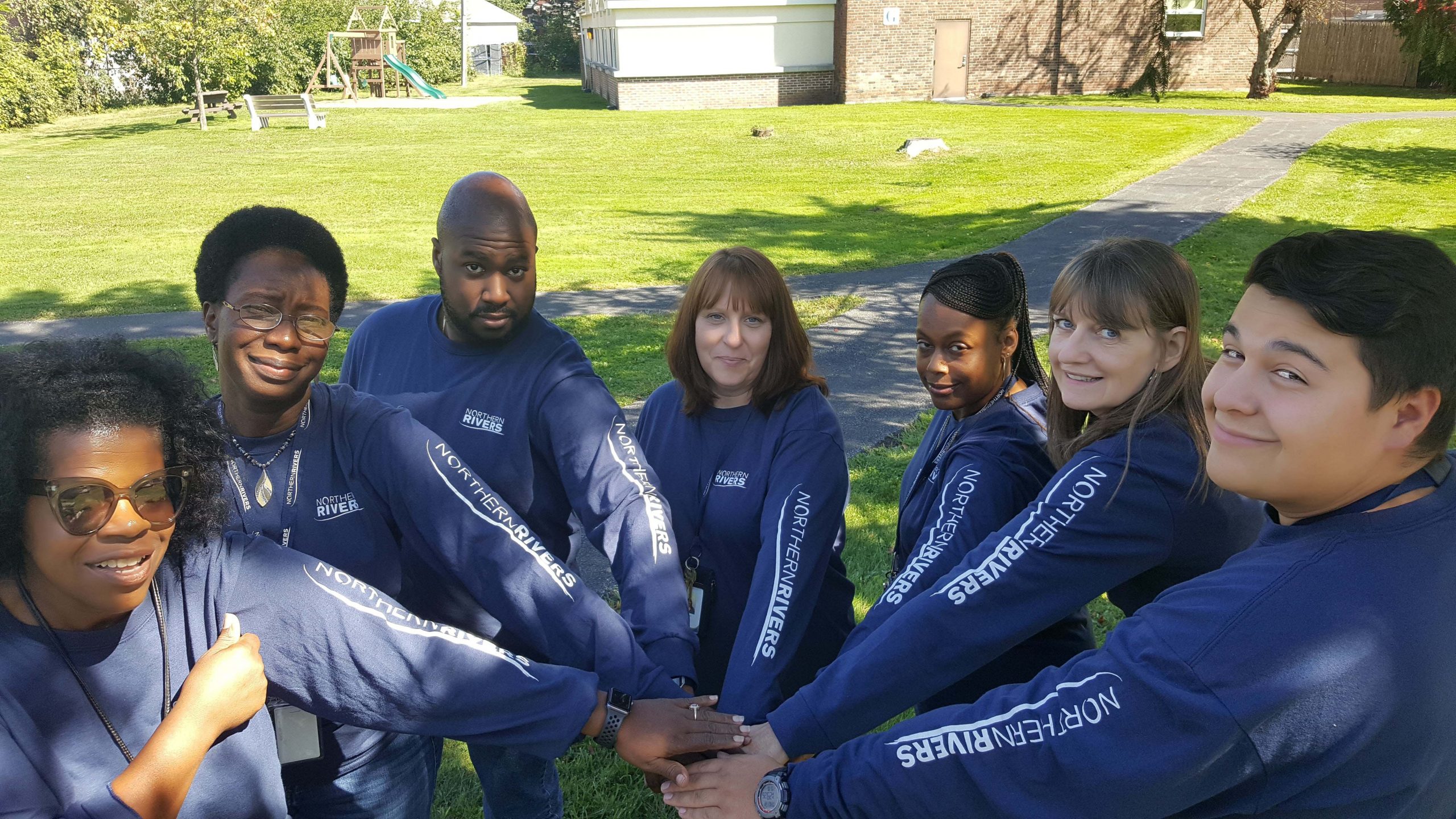 Challenges and Opportunities
Deciding how to support renewable energy was one issue Northern Rivers faced. Nonprofits weren't eligible for Investment Tax Credits (ITC) to offset costs of installing rooftop solar panels – and installing panels for multiple member organizations and locations would also be cost prohibitive.
Northern Rivers' chief executive officer was familiar with solar, and heard of Nelnet Renewable Energy through the local Chamber of Commerce. He was interested in learning more about how community solar could help their organization and community – and how it worked with Nelnet Renewable Energy. He found a myriad of benefits.
Community solar projects are off-site collections of solar panels that produce and feed clean energy to the community through the existing power grid – and they're a fast-growing way for nonprofits, homeowners, renters, businesses, schools, and municipalities to access and afford to support solar energy use. Organizations and people who subscribe to community solar receive solar credits that save them money on their monthly energy costs.
Through participation in community solar, Northern Rivers avoided solar panel installation costs – since the solar project is located off-site – along with maintenance and insurance costs like those they would have incurred had they gone with traditional rooftop solar. Rooftop solar installation takes anywhere from one to four months for a basic installation, and for Northern Rivers this would have involved multiple sites. The process of signing up for community solar was fast and painless, and Northern Rivers continues to receive power from their usual utility. Northern Rivers found Nelnet Renewable Energy to be an active, engaged, responsive partner – and willing to put in the work to understand their wants, needs, and values.
Results
By participating in the Hillsboro community solar project, Northern Rivers receives solar credits that save them up to 10% on their monthly National Grid energy costs. "Northern Rivers is reinvesting 100% of these cost savings into our workforce and programming," said William Gettman, Jr., the organization's chief executive officer.
Participating in community solar reflects Northern Rivers' commitment to sustainability, to community responsibility, and to ensuring they maximize their efficiency and resource utilization.
Partnering with Nelnet Renewable Energy for community solar offers Northern Rivers the opportunity to help educate their staff and clients about the importance of sustainability. It also provides an opportunity for their youth to learn about community solar from both environmental and market-based perspectives. Northern Rivers owns a number of properties throughout the region, and the organization looks forward to harnessing opportunities to spread the benefits of community solar to other sites. Plus, Northern Rivers believes in showing leadership – and as an early adopter of this service, they hope to set an example for others in the community.
Previous
Next
Conclusion
As a sustainability-leading nonprofit focused on improving communities through helping youth, adults, families, and seniors to live their best lives, Northern Rivers is a perfect fit with community solar, which creates a win-win for all involved – including our planet – through the power of community. The cost savings community solar provides to Northern Rivers enables them to expand their community-based programs.
"As a purpose-driven organization with 40-year-old roots, Nelnet Renewable Energy is happy to bring locally produced clean energy to residents and to organizations such as Northern Rivers, helping them save money on their monthly energy costs in the process," said Melissa Marks, managing director of community solar at Nelnet Renewable Energy. Nelnet Renewable Energy is proud to partner with an organization such as Northern Rivers that serves our communities so well – but also serves as a sustainability leader in the community and a partner in helping to educate community members about the benefits of community solar.
About Northern Rivers Family of Services
Northern Rivers serves more than 18,000 children, adults, and families in New York state who struggle with abuse, neglect, trauma, mental health challenges, educational difficulties, career training and employment, and service navigation through an innovative continuum of home-, clinic-, school-, and community-based services, vocational rehabilitation, supported employment, and senior-supporting programs. To learn more about the mission and work of this human services nonprofit organization, please visit northernrivers.org.
About Nelnet and Nelnet Renewable Energy
Nelnet (NYSE: NNI) is a diversified financial services and technology company focused on offering educational services, technology solutions, professional services, telecommunications, and asset management. A Nelnet company, Nelnet Renewable Energy specializes in community solar subscriber acquisition and management services. In addition, the organization helps bring solar to campuses, supports clean technology start-ups, has invested over $200 million of tax equity in 100+solar projects, and provides a co-investment platform to help others invest in solar. For more information, visit nelnetinc.com/businesses/nelnet-renewable-energy.