Since 2020, Nelnet Renewable Energy has partnered with developers and utilities to bring community solar to New York. Now we're excited to expand our services to the state of Colorado, partnering with Green Street Power Partners to manage their new community solar gardens. We expect these projects to be complete in 2023 and are actively enrolling subscribers now.
Why Colorado?
Community solar is an important part of the state's bold climate action plan to reach 100% renewable energy use by 2040. Colorado's community solar growth has accelerated since the passing of the Community Solar Gardens Act in 2010 – and the state continues to be a leader in community solar adoption.
Xcel Energy, the state's largest utility, provides the largest community solar program in the country with Solar* Rewards Community. "Nelnet Renewable Energy is proud to partner with Xcel Energy and the people of Colorado who are enthusiastic about living more sustainably and supporting renewable energy use. We want to be part of helping Colorado meet their goals," said Managing Director of Community Solar Melissa Marks, who is also a Colorado resident.
There are several other reasons we've decided to bring our community solar services to Colorado – not the least of which is the fact that many members of our Nelnet Renewable Energy team reside in the state, along with hundreds of associates who work for our parent company, Nelnet. By bringing solar to Colorado, we achieve one of our core values: giving back to the communities in which we live and work.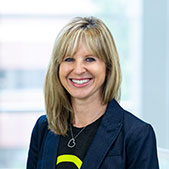 The Nelnet Renewable Energy brand grew from Nelnet's initial commitment to solar tax equity investments. From a foundation of committing to fund over $1.5 billion for the building of solar energy projects, we broadened our engagement and added administrative and management services for solar investments, community solar subscriber acquisition and management, solar development, and a full-scope Net Zero solution.
At Nelnet, green is our company color, but our leaders and associates are also clearly committed to supporting green energy. We employ over 9,000 associates in 30 communities across the country, along with associates working remotely. In bringing community solar to Colorado, we're providing over 600 Nelnet associates the opportunity to support renewable energy in their personal lives, too, along with the communities where we live.
Here's why Colorado community solar makes sense.
Nelnet Renewable Energy's first Colorado project is Wagner community solar garden, a large solar array located in Sterling, Colorado. When fully operational, the Wagner project will serve 1,443 Xcel Energy electric customers. Wagner subscribers will plug into these benefits of community solar.
Sustainability. Community solar helps Colorado meet its climate action goal – but it also offers subscribers a way to create a healthier planet for tomorrow. By replacing fossil fuels with clean energy, community solar reduces pollution and greenhouse gases that lead to climate change.
Access. Anyone can support renewable energy use with community solar because clean energy is produced off-site at the solar garden and flows through the utility grid. There are no start-up costs associated with installation, so both homeowners and renters can sign up for community solar
Savings. Participating in community solar actually saves you money on your energy bill. In fact, subscribers will actually save up to 5% on their annual energy costs when they receive solar credits on their utility bill.1
Join us in Colorado with community solar.
There are limited spots available at Wagner community solar garden, so sign up today. If you don't qualify for this project or no spots are available, you can get added to a waitlist, and we'll let you know when another project becomes available.