Billing for community solar can vary depending on the community solar project you're signed up for – but there are two basic types of billing: Dual billing and single billing.
The good news is that, with community solar, you'll save on your energy costs with either type of billing and both are easy, once you understand how they work. No matter which type of billing you have, you won't receive a bill for community solar until your local project begins producing power. Plus, we'll let you know when your project is going live so you know when your subscription (and your savings) will begin.
Dual Billing
With dual billing, you receive two invoices: One from Nelnet Renewable Energy (or your community solar service provider) and the other from your regular utility company. Once your community solar project starts generating energy, you receive solar credits on your utility bill that help cover your payment. On your Nelnet Renewable Energy bill, you pay for those solar credits at a discounted rate. With the discounted rate you receive on the solar credits you pay for, you actually save on your overall energy costs.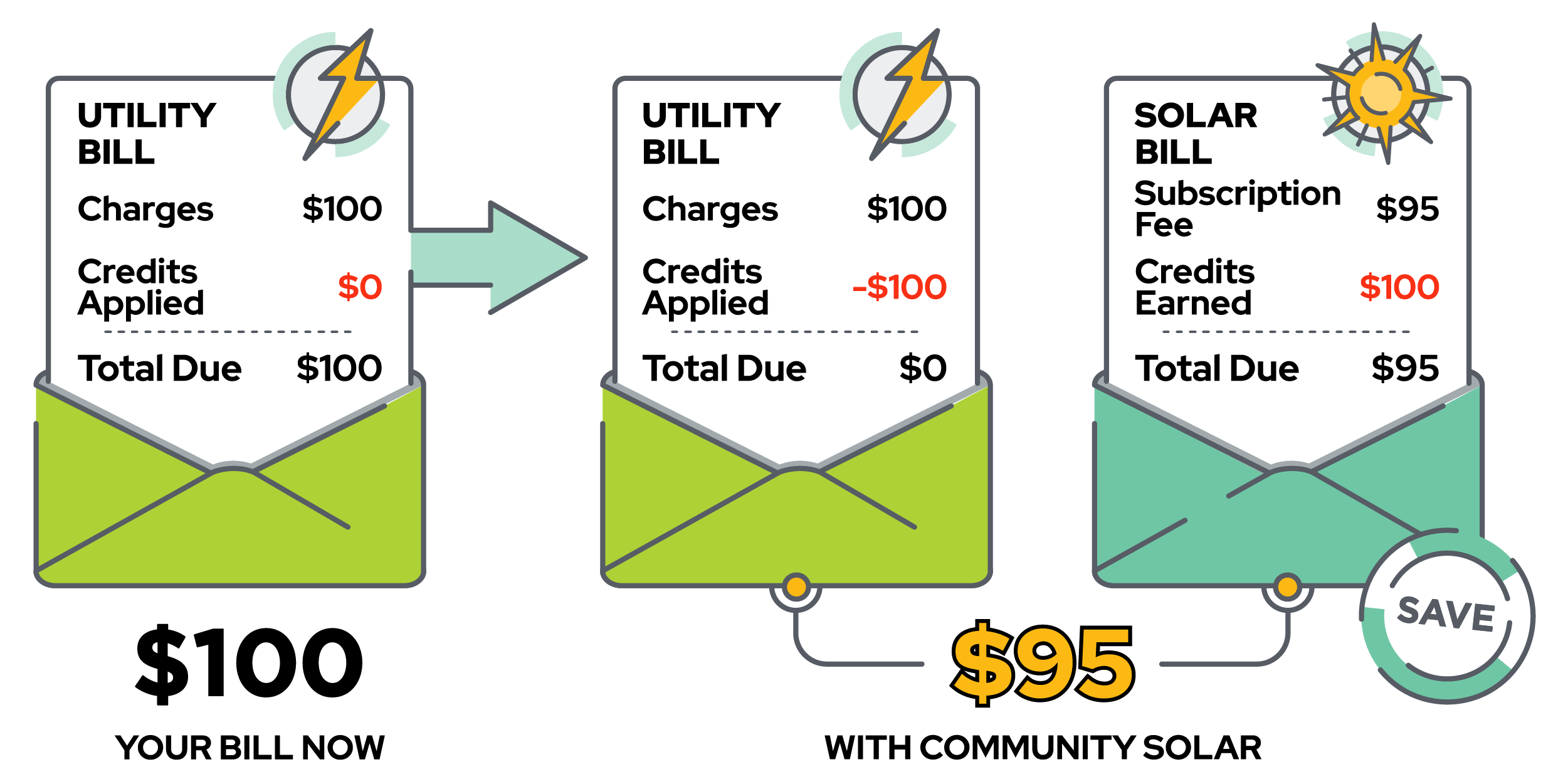 If you've ever bought a discounted $100 dinner gift card for just $95, for example, and then used the gift card for dinner out, you understand how this works. You purchase the gift card (like paying your $95 solar bill) and then you get the bill for your dinner – where you use your gift card toward your bill. With community solar, your gift card has already been applied to your dinner bill – or your solar credits have already been applied to your utility bill for you. As you would with any leftover balance on your dinner bill, you're responsible for any balance due on your utility bill, if any, after your solar credits are applied. (Hopefully we haven't confused you into thinking you can pay for dinner with solar credits!)
Your solar credits will appear on your utility bill each month, and also in your Nelnet Renewable Energy dashboard. Flexible billing and payment options, including AutoPay, make Nelnet Renewable Energy billing hassle-free and allow you to manage your account easily in the way you prefer.
Single Billing
With single billing, you receive just your traditional monthly utility bill – and no separate bill from Nelnet Renewable Energy. You still see your solar credits applied to your monthly utility bill, but you also pay for those credits (at a discounted rate!) on your utility bill. Your utility company works with Nelnet Renewable Energy to make sure your solar credits are paid for, and applied to your statement, so you don't have two separate bills. Your monthly solar credits will also be reflected in your Nelnet Renewable Energy dashboard, along with your environmental impact.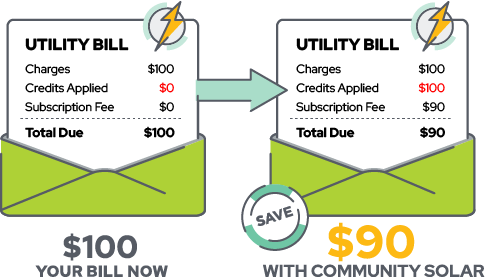 With an increased demand for community solar among renters, homeowners and businesses, there are new ways the industry is working to make it easier for people to join a local project. At Nelnet Renewable Energy, we're all about making it as easy as we can to sign up, save money, and help the environment. If you have questions or want to find a project near you, we're always here to help you. Contact us to see how you or your business can save money by joining a community solar project.