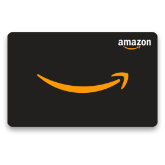 Limited Time Offer
Get a $50 Amazon.com Gift Card* when you sign up!
Washington Avenue
Located in Scotia – and planted between residential and retail development north of the Mohawk River and across from Rivers Casino & Resort and Union College – this project will serve residents and businesses in Schenectady and surrounding counties. As one of the larger community solar projects we currently have planned for New York, Washington Avenue offers you a chance to support renewable energy for your home or business if you fall within its coverage area. Lucky subscribers to this project will save up to 10% on their energy costs.1
This coverage map includes approximate coverage areas available to participate in this project.
Location:
4 Iroquois St.
Scotia, NY 12302
Production:
7,500,000 kWh
Developer:
Green Street Power Partners
Expected Live Date:
10/20/2020
On average, people who participate in community solar programs save up to 10% on their monthly energy costs.1 You can, too.
Over 90 million metric tons of carbon dioxide are offset each year by American solar power, and you can be part of it. That's like planting almost 1.5 billion trees!2
Green Street Power Partners
Green Street Power Partners is a national developer, financier, owner and operator of community solar projects that are serving the residents and businesses of communities all across the country. With 21 fully subscribed projects and another three accepting applications or in development, we're excited about the impact we've been able to have in New York, Massachusetts, and Minnesota – and where our plans may take us in the future. While helping our clients achieve their goals is key, our mission is helping to build a renewable energy future together.
Sign Up for Community Solar
Are you ready to save up to 10% on your monthly energy costs, all while helping the environment? See if you're eligible to join a community solar project near you. 1