Save with Nelnet's Community Solar – Plus Earn Big Rewards
Join a community solar garden in Colorado! You'll save money and earn incentives for signing up – plus, earn even more when you refer others to community solar.
Good for You, Good for Nelnet
Community solar from Nelnet Renewable Energy has come to Colorado! When you subscribe, you'll save up to 5% on your annual energy costs1 while helping us reach Colorado's clean energy goals and supporting a growing Nelnet business. If that isn't enough – you'll also receive a $100 Amazon.com Gift Card.2*
*Restrictions apply, see amazon.com/gc-legal.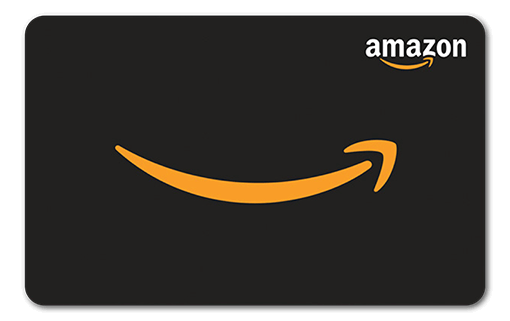 Community solar from Nelnet Renewable Energy is an easy way for you to save while you support clean, renewable solar energy in Colorado. With community solar, clean, solar energy is produced off-site at the solar garden and delivered to the local utility grid, so there are no startup or installation costs. Renters and homeowners can participate because there's no solar installation. People who sign up for the solar garden receive energy from their utility, along with solar credits on their utility bill that save on their overall energy costs.
Sign up for our new community solar garden in Sterling, Colorado! You can help support Nelnet's business, save on your annual energy costs – plus, earn incentives.
Participation Requirements
While community solar brings clean renewable solar energy to many people where rooftop solar wasn't an option, some community projects have requirements for participation. To participate:
You must be a Colorado resident.

We require a soft credit check for our current Colorado projects. Credit checks are done by a third party and Nelnet Renewable Energy does not see or record an applicant's credit score.

Your electricity utility provider must be Xcel Energy.

You can still sign up and save with community solar – even if you already have rooftop solar.
If you currently don't meet these requirements, don't worry – future Nelnet Renewable Energy gardens may have different requirements that allow you to participate.
Don't wait – spots are limited!
It takes just five minutes to sign up.
To sign up, we'll need your name, personal email, phone number, ZIP code, county, utility, and estimated monthly power cost. When you complete the sign-up process, make sure you use promo code NELNET to qualify for your $100 Amazon.com Gift Card.2*
*Restrictions apply, see amazon.com/gc-legal.
Spots are limited, so don't wait – reserve yours now.
Refer Others to Community Solar – It's a Win-Win
It's great that you're helping us support Colorado's climate action plan while saving up to 5% on your energy costs with community solar.1 You can do even more good by helping others plug into the benefits of community solar with our referral program.
For each family member or friend who signs up for community solar and includes your Nelnet email address in the Promo Code field when they do, both of you will receive a $50 Amazon.com Gift Card.3*
*Restrictions apply, see amazon.com/gc-legal.
There's no limit to the number of people you can refer or Amazon.com Gift Cards you can earn.3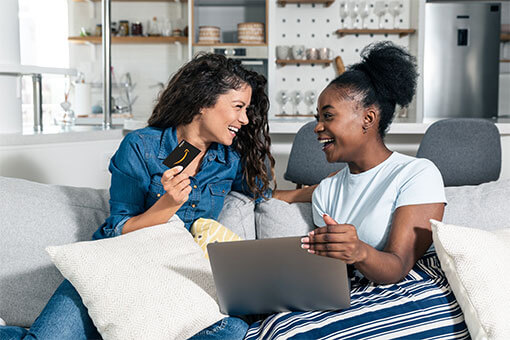 Join Us – Be a Nelnet Solar Ambassador
If you're excited about community solar, we want your energy! Join us as a solar ambassador, representing Nelnet Renewable Energy and promoting our community solar services at local events. If you're interested in learning more, please contact us at SolarizeNelnet@nelnet.net.
1 As a community solar subscriber, you can expect to see savings of up to 5% on your electricity costs. For more on how cost savings are determined, see https://nelnetenergy.com/colorado-disclaimers/#savings.
2 Nelnet Renewable Energy and its promotions are not affiliated with or sponsored or endorsed by Amazon.com Inc. Gift Cards ("GCs") only redeemable toward eligible goods, services on Amazon.com or its affiliates and cannot be redeemed for purchase of other gift cards. Except as required by law, GCs cannot be reloaded, resold, transferred for value, redeemed for cash, or applied to any other account. To be eligible for this promotion, the potential recipient must become a subscriber of a Nelnet Renewable Energy community solar project. The potential recipient must use code "NELNET" when signing up for community solar services. After the potential recipient becomes a subscriber and pays their first invoice or utility bill for the solar credits received, they will receive a $100 Amazon.com Gift Card via email. Limit of one Amazon.com Gift Card per household. Please visit amazon.com/gc-legal for details. This promotion is available until 12/01/22. Additional Restrictions & Terms and Conditions apply.
3 To be eligible for this promotion, recipients must be current Nelnet Renewable Energy customers. Referees must include their referrer's email address in the promotional code field during their sign up. If a referral results in a sign-up, the referrer will receive a $50 Amazon.com Gift Card via email and the referee will receive a $50 Amazon.com Gift Card via email once they begin receiving bill credits. There are no limits on the number of qualified referrals per household. Restrictions apply, see amazon.com/gc-legal.
Sign Up for Community Solar
Are you ready to save on your energy costs and help the environment? See if you're eligible to join a community solar project near you.