Exciting News! Your Community Solar Project Goes Live Soon.
You signed up for a community solar project, Chenango 1, which goes live soon. We're Nelnet Renewable Energy, and we'll be managing your community solar account. Learn more about us and set up your account now.
Get Ready for Community Solar Energy Savings
Supporting renewable energy is good for the environment. But you'll also benefit by saving 10% on your monthly energy costs.1 We'll work with your utility provider to ensure you receive solar credits for your portion of the Chenango 1 project, which will reduce your monthly energy costs. You just need to get your account set up to start seeing savings.
1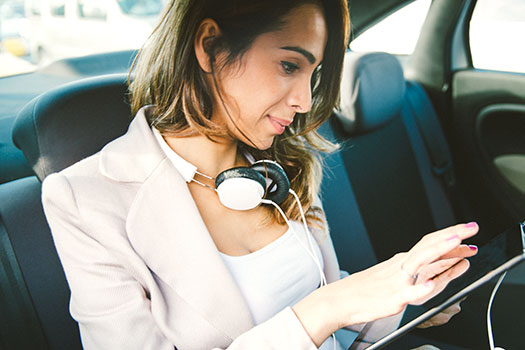 Look for your invitation email
Within the next few days, you'll receive an email with a link to our community solar account dashboard. You'll be prompted to create an account password.
2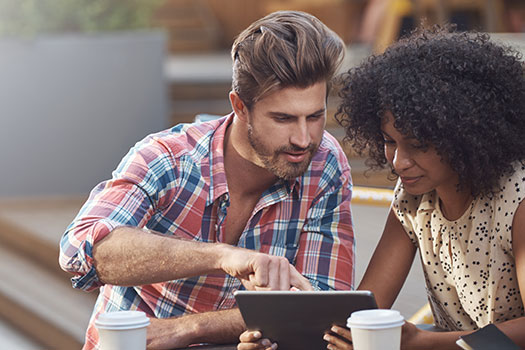 Create your account
Log in, add your preferred payment method, and use the dashboard to see pictures of Chenango I, find your contract under the Documents tab, and more.
3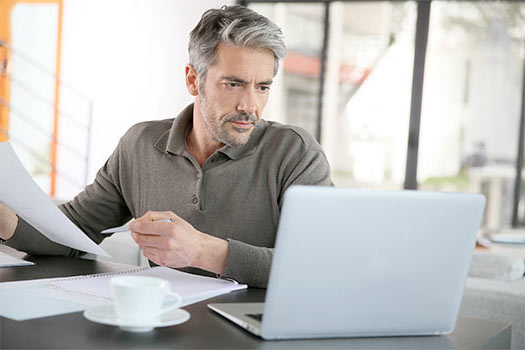 Start saving on your energy bill
You'll pay for your solar subscription and, in no time, you'll be receiving solar credits for your portion of the project, resulting in a 10% savings on your overall energy costs.1
Creating a Smooth Connection to Renewable Energy
Nelnet Renewable Energy partners with community solar developers to provide management support for subscribers to their local community solar projects. As a Nelnet company, we offer you the same exceptional customer service and streamlined payment processing we've applied to a wide range of markets and industries, including loan servicing, tuition payment processing and school information systems, and telecommunications.
1. With community solar, New York residents have the opportunity to save up to 10% on their electrical costs. Below is an example that demonstrates your savings potential.
On his community solar bill, Jake pays – at a discounted rate – just $90 in charges for his subscription, or his portion of the solar project's energy production. Jake continues to receive his standard utility bill, which includes his electrical usage and charges, as well as his solar credits (worth $100) that are applied from his community solar subscription's production. Even though Jake has two bills now, with the solar credits applied to his utility bill – and the discounted charges on his solar bill – he's actually paying $90, which is less than the $100 he used to pay on his energy costs.
As a community solar subscriber, you can expect to see savings of up to 10% on your energy costs. Your cost savings is dependent on your energy usage and the portion of the community solar project allocation you receive. Your individual solar project allocation would be determined, using your current monthly energy usage with your existing utility company. There is a capped savings potential of up to 10% on your monthly electrical costs based on New York's community solar program rules.
You can also reference the example image below, which visually shows your current bill and your bills with community solar.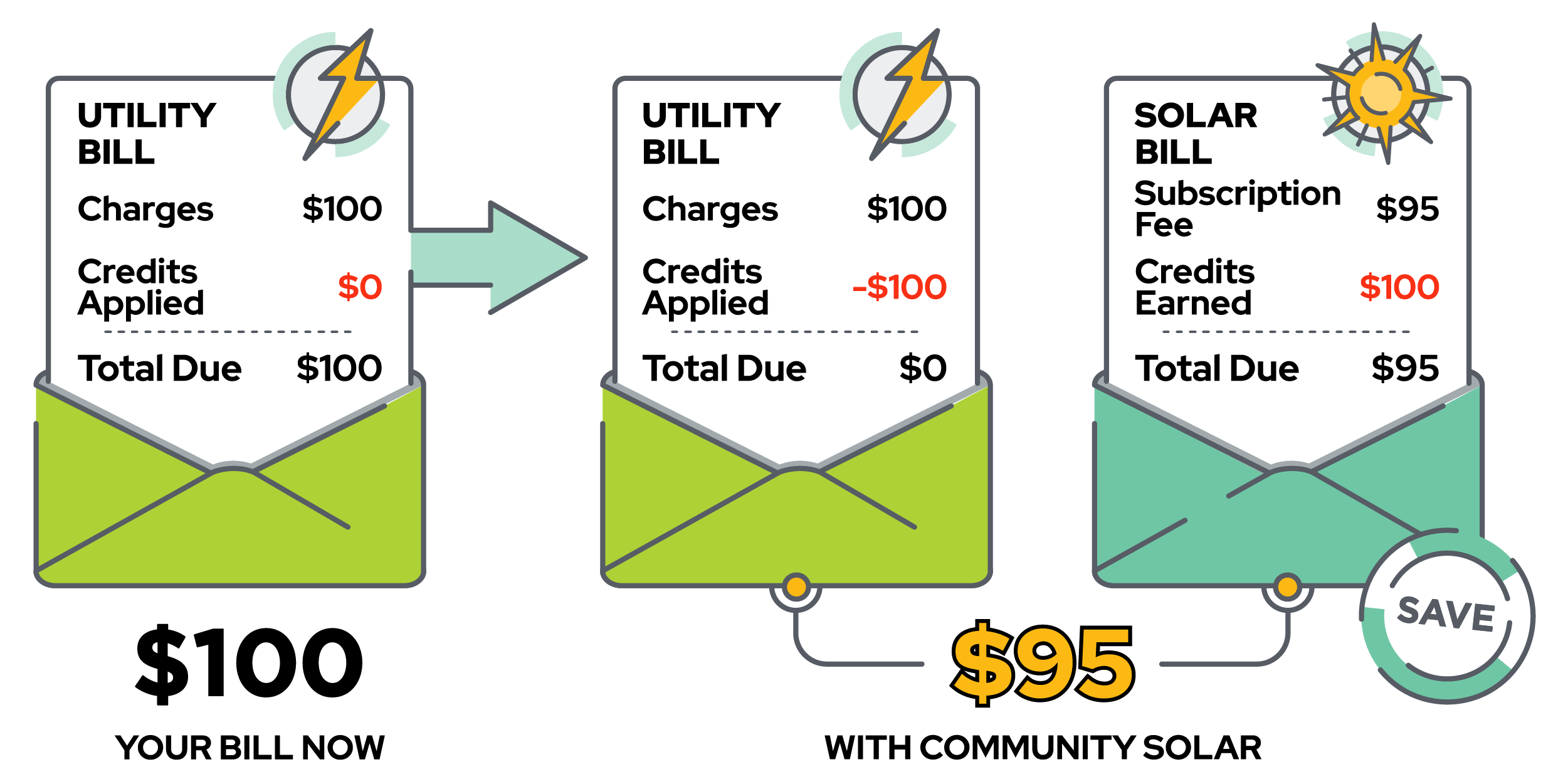 Amazon.com Gift Card award disclaimer

*The $50 Amazon.com Gift Card Award is not available to customers who have signed up for a C2 solar project. If you have questions about eligibility, please contact our customer service department at 844.584.3213.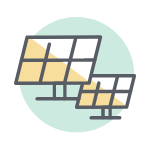 Let's Get Started
To find the right community solar project for you, we'll first need to gather a bit of information.
"*" indicates required fields
Stay in Touch
Sign up for updates and information about community solar.
"*" indicates required fields
By signing up, you'll receive our monthly newsletter and may receive other informational emails. You may choose to unsubscribe at any time.
Let's Chat
If you have questions or need help with the sign-up process, just give us a call. If you prefer to sign up over the phone, we can help with that, too. 844.584.3213